What is CI-SIS?
The Interoperability Framework (CI-SIS in French) is a reference document based on international norms and standards, as well as consultations with health professionals, regarding the sharing of health data. It takes into account the specific types of usage in the health sector and offers a stable framework for exchanging data.
Health and social care Information Systems need to be compatible with each other to facilitate cooperation between professionals, and inform medical decisions relating to a patient's care pathway.
The CI-SIS draws on mature and stable international standards. It has been developed in collaboration with health and social care professionals as well as information service providers. Implementing the CI-SIS guidelines ensures that the health sector enjoys long-term benefits from its investments.
The Interoperability Framework in 1 click
Discover and use the Interoperability Framework
The CI-SIS encompasses: 
technical interoperability in terms of transfer and services, allowing for the exchange of health data while complying with security requirements and protecting the confidentiality of personal health details;
the interoperability of professional content, allowing health data to be processed and understood by different Information Systems thanks to a common language.
There are two sections of syntax specifications (structure and data format) and semantics (value sets and reference terminologies).
The reference documents contained within the Interoperability Framework for Health Information Systems cover three sectors in which data is processed: healthcare, service, transfer.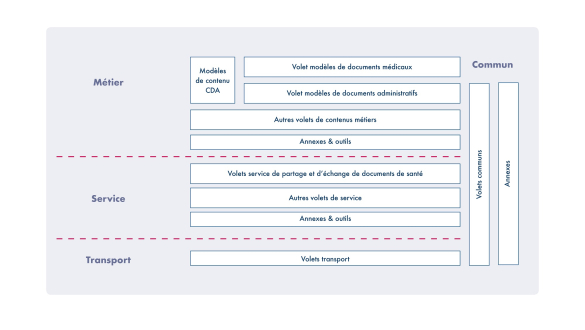 Useful documentation
The Interoperability Framework is made out of information regarding:
Technical interoperability: to set out digital standards that will improve the interconnexion between national systems. For example, medical imagery can be transferred from one doctor to another regardless of the software they are using;
Semantic interoperability: to define a specific language for health information systems during the sharing of medical data. It aims to standardise the vocabulary (words, syntax) used by health professionals for an array of digital tools.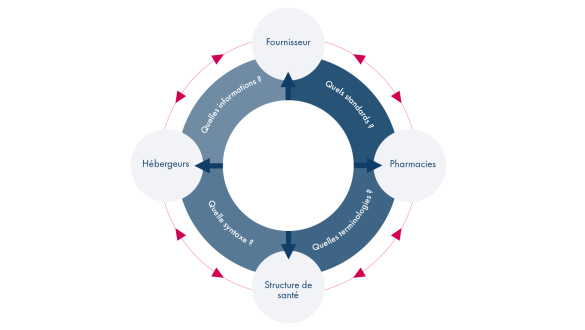 Discover related services
Was this page useful to you?