What is My Health Space?
My Health Space (Mon Espace Santé) is a new public service launched in 2022 that allows patients to store and share their documents and health data digitally in a safe way. If you want your service to be referenced in the My Health Space directory, you need to meet several obligations set out by the French Ministry of Health, the National Health Insurance Fund (CNAM), the eHealth Agency (ANS) and the GIE Sesam-Vitale.
There are three key benefits from having your services listed in the directory:
Our referencing process guarantees the quality of your service, by making sure it meets all the security, ethics and interoperability requirements needed;
Your service will be visible to all citizens who log into their Health Space;
You have access to the My Health Space database, with the user's consent.
So you want to be referred in My Health Space? The eHealth Agency is here to assist you along the way:
The Convergence platform is a tool made available to software publishers to evaluate their project's conformity to the Technical Doctrine for Digital Health
Our team of experts is also available to support you and answer your questions during your evaluation process.
My Health Space in 1 click
Discover My Health Space in 2 minutes
My Health Space - 4 great features to improve care and put patients in charge of their own your health data:
A secure health messaging system to confidentially receive health documents from your GP: Get emails and documents, save documents, notifications, etc.
An improved version of the Shared Medical Record (DMP) to store and share health documents: Prescriptions, treatments, test results, medical history, hospitalisation report, vaccination
A health calendar to keep track of medical appointments, reminders and dates of key exams (check-ups, mammograms, vaccinations, etc.)
A catalogue of eHealth services listed by the government, which are secure and compatible with monespacesanté.fr
My Health Space in numbers
80 % of the French population is in favour of managing their health records online
3 Departments were pilots in the My Health Space project: Haute-Garonne, Loire Atlantique and Somme
3 Questionnaires available: digital health doctrine conformity, security and GDPR
My Health Space: Get Listed in 3 Steps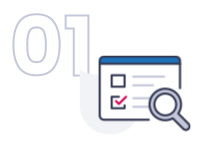 Step 1: Check the regulatory framework
Make sure your activity stays in keeping within the regulations and guidelines. Make sure your digital solution can be referenced in My Health Space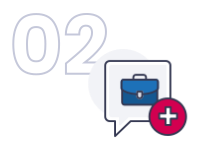 Step 2: Evaluate your service's conformity
Create an account on our Convergence platform. Then, you'll be prompted to identify whether your project involved data sharing (read / write functions)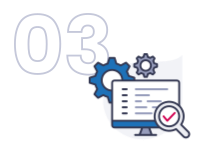 Step 3: Get Listed in My Health Space
With the GIE Sesam-Vitale, you enter the process of getting your digital solution referenced to appear in the My Health Space listings.
My Health Space referencing process
November 2022
Ouverture du catalogue de services Mon espace santé pour les applications sans échange de données.
January 2022
My Health Space is now active ! French citizens are beginning to receive email and letters to encourage them to create their personal account
December 2021
The Convergence platform is launched to have services apply for My Health Space referencing
October 2021
The first My Health Space accounts are automatically created and rolled out in the pilot departments
August 2021
The pilot phase for My Health Space is launched in 3 French departments: Haut-Garonne, Loire-Atlantique, Somme.
Frequently Asked Questions
The ANS answers the most frequent questions about My Health Space
[ Date de mise à jour : 20 May. 2023 ]
In order for your service to be referenced in the My Health Space database, it must comply with the eHealth doctrine.
The doctrine is re-edited each year and defines the base rules of good practice for security, interoperability, and ethics applicable to eHealth services.
Cette réponse vous a-t-elle été utile ?
[ Date de mise à jour : 20 May. 2023 ]
My Health Space includes the following health data: 
The medical profile entered by the patient, in an unstructured format (preconditions, allergies); 
Health measurements (weight, height, BMI, temperature, waist size, heart rate, blood pressure, glycemic index, level of pain) in FHIR format;  
Health documents (for example: test and diagnosis results, hospitalisation reports, medical treatments).
Cette réponse vous a-t-elle été utile ?
[ Date de mise à jour : 20 May. 2023 ]
In an inclusive way, all digital services aimed at citizens and useful for their healthcare can apply. Eligible services must be for the use of patients/citizens and proposed by public or private actors in the medical (health, wellness), social-medical, or social fields. The services must be included the definition set out by the L. 1111-13-1 bill:  
These services may include mobile apps, websites, connected objects, medical devices. They may be free services or not.  
Services in the realm of the EU regulation 2017/745 relating to medical devices must be conform to security and performance requirements. If your solution passes the conformity requirements, it will receive the CE label for medical devices.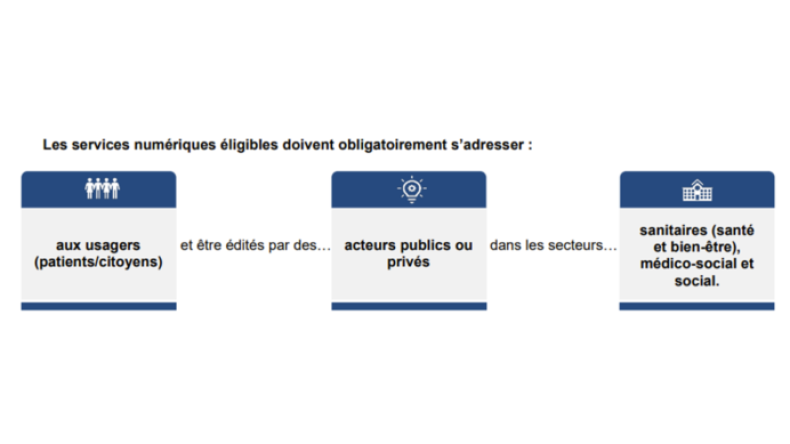 Cette réponse vous a-t-elle été utile ?
Was this page useful to you?