What is MSSanté ?
MSSanté is an ensemble of secure messaging services offered by the ANS. The protection of patient data is essential to the development of eHealth systems. The day-to-day concern of health and social care professionals to keep sensitive health data confidential shapes professional practices and requires constant vigilance when it comes to sharing patient information.
Electronic transfers need to be secure to guarantee high-quality, coordinated treatment that respects the patient's right to privacy. The interoperability of secure health messaging services enables MSSanté systems to play a key role in protecting exchanges within a secure shared space.
In order to meet interoperability criteria, your digital messaging project must be an end-to-end solution that allows:
Sharing information from the patient's medical file, transmitted by an authorised professional, to the patient's medical file managed by an authorised professional on the receiving end;
Or sharing information from the authorised professional who sends it directly to the patient's medical file in their Mon Espace Santé (My Health Space) account.
With MSSanté, you will develop solutions that meet the latest legal regulations and guarantee a safe access to trusted sharepoints, across the network of exchange channels in the medical field.
The ANS supports you through the process of setting up secure messaging services and actively works to integrate these messaging services in the software solutions used by health professionals.
Secure Health Messaging in 1 click
1 Minute to Understand Secure Health Messaging
The Secure Health Messaging System provides a safe space. Messaging providers are only allowed to join this trusted system when they agree to respect a number of requirements set out in the Toolkit #1 – Messaging Providers (Référentiel 1 – Opérateurs de messagerie, formerly "DFST"). More specifically, these requirements cover the following elements:
Integration to a white list of operators;
Sending MSSanté email;
Receiving MSSanté email;
Publishing in the MSSanté national directory;
Using the MSSanté national directory (optional transaction);
Downloading identification data for new users (optional transaction);
Security guidelines;
Other requirements such as time synchronising, tracing, statistical requirements.
MSSanté Safe Space Ecosystem
10,000,000 Messages are shared via MSSanté systems each month
82% of Health facilities in France use MSSanté to communicate (as of October 2021)
500,000 electronic mailboxes have been created
The ANS provides you with the essential documentation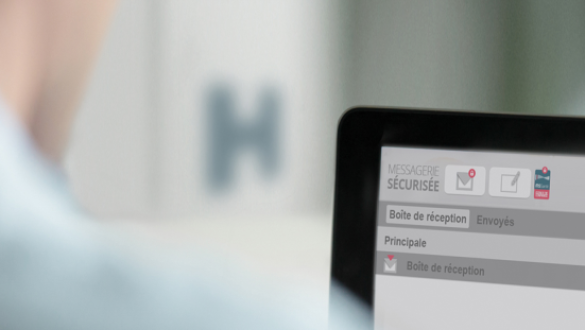 What is the MSSanté Messaging Providers List?
Join the list of secure messaging services providers that meet our conformity criteria.
Frequently Asked Questions
The ANS answers the most common questions about secure health messaging
[ Date de mise à jour : 20 May. 2023 ]
The MSSanté network system creates a Secure Space, which is managed by the ANS. This Secure Space includes messaging service providers under contract with the Agency (health structures, operators, administrators, etc.) in order to secure globally the electronic messaging services proposed to health professionals. There are many messaging services integrated to the Secure Space, which protects the sharing of health data.
Cette réponse vous a-t-elle été utile ?
[ Date de mise à jour : 20 May. 2023 ]
MSSanté is an umbrella term which refers to the network of secure messaging services dedicated to healthcare, integrated in a Secure Space. Mailiz is one of the messaging services that is part of this Secure Space, which is managed by the ANS and proposed to health professionals by the Ordres de Santé (Health Governing Bodies).
Cette réponse vous a-t-elle été utile ?
[ Date de mise à jour : 20 May. 2023 ]
MSSanté is a secure messaging system that enables authorised professional to share sensitive patient data in a safe manner, in the context of the patient's care monitoring. As of now, billing and invoicing data are not included in this perimeter.
Cette réponse vous a-t-elle été utile ?
Was this page useful to you?